Research
ÉSAD research activities are essentially carried out at the Centre de recherche en aménagement et développement (CRAD, Centre for Planning and Development).  Themes investigated include:
Urban Dynamics and Transportation: addressing the various transformations of the city, including urban sprawl, aging post-war suburbs, sustainable transport, accessibility to services, urban economics and externalities, built heritage conservation, territorial identity and urban conflicts.
Regional Vitality: investigating issues of economic competitiveness and innovation in a global context, as well as an understanding of cultural landscapes in regional areas such as Gaspésie and the First Nation territories in the Côte-Nord.
Environmental Protection: concerning ecological integrity, invasive species, drinking water quality, the reduction of greenhouse gases relating to motorised forms of transport and its energy efficiency.
Innovation in Planning Techniques: rethinking cooperative and participatory forms of decision-making and planning.
Much of the research conducted at the CRAD is funded by provincial, national and international grant agencies and is widely published in books and peer-reviewed academic journals, in addition to gaining attention in the local and provincial news media.  Collaboration occurs regularly between the CRAD and local public institutions and decision-makers.
Research has an important role in both the internal teaching activities of ÉSAD, particularly at the doctoral level, but also for the Master's programs, as well as in maintaining the school's contribution to a larger, national and international science community.  The activities of each research team contribute directly or indirectly to teaching, and help cultivate the areas of expertise offered within the graduate programs.  The dual responsibility of many professors as researchers assures a transfer of knowledge between the laboratory and the teaching environment, making the classroom a place where the latest research is shared, tested and applied.  Students, particularly those undertaking a research-oriented program, benefit intellectually from the various resources (both logistical and financial) that are offered by each team.
Two research chairs and three research teams are actively involved in the activities at the CRAD.  Several are also joint members of other research centres, including the Centre for Northern Studies, the Centre for Research in Geomatics, the Quebec Centre for Biodiversity Science and the Hydro-Quebec Institute for the Environment, Development and Society.
---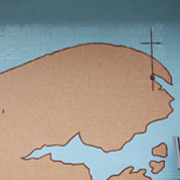 Canada Research Chair in Built Religious Heritage
Dr. Tania Martin
The Canada Research Chair in Built Religious Heritage investigates the material and social dimensions of a built environment previously belonging to, or influenced by, various religious communities.  Through a study of the past and present, the Chair seeks to propose and reflect upon a possible future for our society's built religious heritage.
---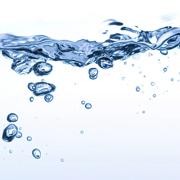 Laval University Research Chair in Drinking Water
Dr. Manuel J. Rodriguez
Faced with growing demands in terms of quality, drinking water is becoming increasingly complex to produce.  Participants involved in its production are met with several challenges including the pollution of supply sources, restrictive norms, public demands for quality standards, sophisticated contamination-detection methods, as well as aging infrastructures and distribution networks.
---
Accès à la Cité Research Group
Dr. Marius Thériault
The Accès à la Cité Group research program seeks to advance the territorial practices of public and private participants towards a more sustainable development through the efficient and equitable reconciliation of environmental, economic and social challenges.  Founded on a systemic integration of knowledge, the research shows that accessibility to urban resources, regional competitiveness and the quality of life environment constitute three essential dimensions for the use and evaluation of public politics in the context of globalization and global change.
---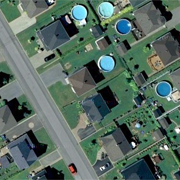 Interdisciplinary research group on suburbs (GIRBa)
Dr. Carole Després
The GIRBa research and action program seeks an understanding of the urban transformations–in particular, the blurring boundaries between city, suburbs and countryside–in order to impart urban strategies and policies in a context of sustainable development.  Other themes of investigation include urban sprawl and its social, economic and ecological consequences in the face of stagnating demographic growth, an aging population and the territorial dispersion of employment and commercial centres.
---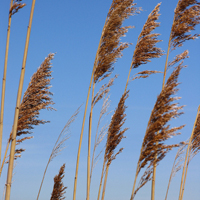 PHRAGMITES Group
Dr. Claude Lavoie
The invasive common reed (Phragmites australis) is presently spreading in marshes and along the Canadian roadsides.  The PHRAGMITES Research Group (founded in 2003) studies its dispersal modes and develops fundamental and applied research projects to respond to the spread of this invasive species.  The group, in collaboration with several partners, develops control methods to prevent the common reed's continued propagation.